Tag Archives:
Birding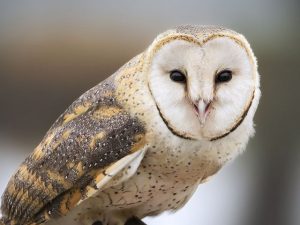 NATUURRESERVAAT – Die uil se goed ontwikkelde rigting sin en gehoor span saam wanneer hy sy prooi vang. As hy iets hoor wat na prooi klink, draai hy sy kop in daardie rigting. Dan kos dit nog net een geritsel of 'n gepiep en die prooi is so goed as bokveld toe.
Uile (daar is sowat twaalf soorte in Suider-Afrika en 162 wêreld-wyd) vreet slegs lewende diere, van insekte tot soogdiere soos groot soos hase. 'n Paar soorte vreet hoofsaaklik visse. Hulle sluk gewoonlik hul prooi heel in. Onverteerbare dele
BIRDWATCHING – An estimate of 61 million birders was made in the late 1980s. Most birdwatchers will keep an eye on birds around them at all times but will make specific trips to observe birds elsewhere. Early mornings are typically better as the birds are more active and vocal making them easier to spot. more field guides. Hides or observation towers are often used to conceal the observers from birds.
Equipment commonly used for birding includes binoculars, a spotting scope with tripod, a notepad, and one or improve viewing conditions.